Home Zomewhere Else
A downloadable Visual Novel for Windows, macOS, Linux, and Android
Welcome to Home Zomewhere Else visual novel Itch io page!
This visual novel contains violence, gay romance, magic, mystery and explicity nudity with R+18 rating (You must be 18 or older to play this). This Visual novel is FREE! but donations are much appreciated!
The Story
Home Zomewhere Else (HZE) is a linear story, where you play as Chad, a down on his luck Doberman trying to live day by day while haunted by a past he can't seem to escape. His friends have left him, no family remains, and anything he had left in his hometown of Marimabo has been lost... As Chad you spend your time solving an increasing number of problems and trying to put back the pieces of your past. Chad is tormented by a series of unfortunate events that occurred a decade ago, when a bolt of lightning seemingly changed his fate forever.
Supernatural creatures roam the woods, magical situations occur without reason, all while his past and future lay before him. All Chad wants is a new place to call home...
Support our project on Patreon!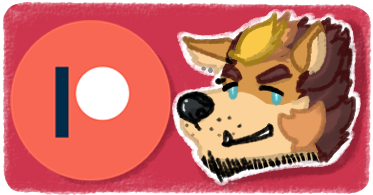 Join our Discord server!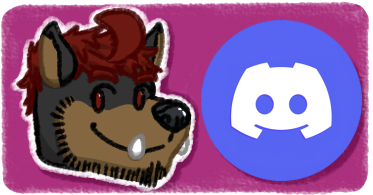 Find us here:
Recomendations:
We encourage you to check these projects too: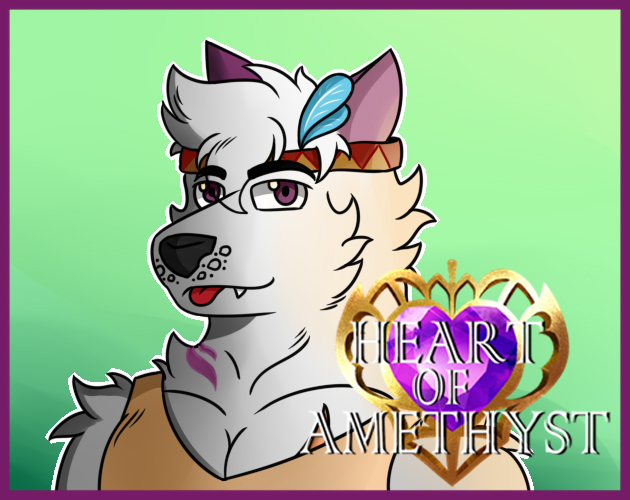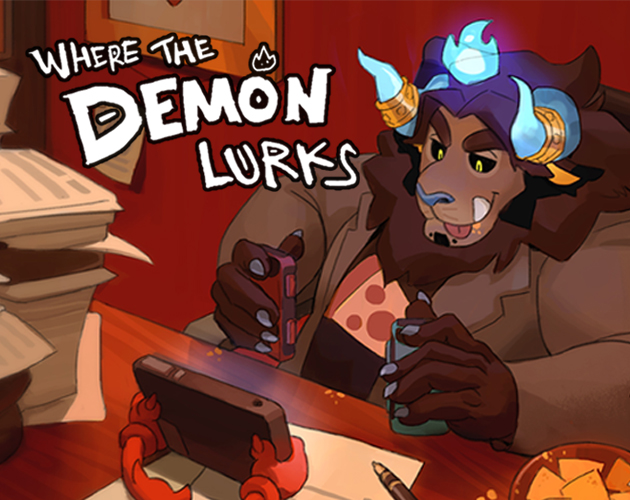 F.A.Q
- Will there be NSFW in this game? : It has nudity so far, but yes, there will be more explicit NSFW content in the future.
- When will we receive an update? : Right now, we have a bi-monthly update, wich means, a new update each 2 months, being one month to premier on patreon, and the next month on public, and so on! we do have a patreon goal to go back to being a monthly update, with your help it can be possible!
- A reason why saves don't work properly once there's a new update?: First of all, remember above all things that this project is still a work in progress , and we often find ourselves going back and forth what we've done so far, fixing typos, animations, scenes, sprites, backgrounds, dialogues, etc... so , if you saved around any of those dialogues that have a major change in any of the above, your save might be compromised , ultimately throwing an error, we apologize for the inconveniences in advance and ask for your understanding! However, with our new implemented Chapter Selector, you can easily go back and forth throughout the vn, once you've read through those parts and unlocked them(if you haven't, a (????) name will show instead, until you've finished reading through that chapter's respective part.)
- I don't like the characters genitals, can you change them? : First of all, this question, or commenting about this makes us really uncomfortable, so we kindly ask for you to refrain from adressing this. As for now, we currently have a SFW filter that changes the genitals of our characters to fluffynes, making them more sfw-ish for those uncomfortable with NSFW, however, I have plans on making and adding genitals options, so you can choose wichever you prefer! but that won't be until a far future, so as for now the sprites stay as they are, because this is NOT by any means a sexual preference , but rather their characters and what they have gone through in their lives, so please try to understand and be patient about it.
NOTICE BOARD
Schedule:
Patreon Story Zomewhere Else #3: "Toto's really good sleepover" only on patreon!

Home Zomewhere Else Chapter 3 : part 1 Patreon release on April 19th-21th
Home Zomewhere Else Chapter 3 : part 1 Public release on May 19th-21th
Be sure to leave your comments and your thoughts here or in our discord server!
| | |
| --- | --- |
| Updated | 18 days ago |
| Status | In development |
| Platforms | Windows, macOS, Linux, Android |
| Rating | |
| Authors | ZordyKeaboo, Garro |
| Genre | Visual Novel, Adventure |
| Made with | Ren'Py |
| Tags | Erotic, Furry, Gay, LGBT, Magic, Mystery, Romance, suspense |
| Average session | About a half-hour |
| Languages | English |
| Inputs | Keyboard, Mouse |
| Links | Patreon, Twitter, YouTube, Discord |
Download
Click download now to get access to the following files:
Home Zomewhere Else (Windows)
360 MB
Home Zomewhere Else (Android)
384 MB
Home Zomewhere Else (MacOS)
354 MB
Home Zomewhere Else (Linux)
351 MB