Home Zomewhere Else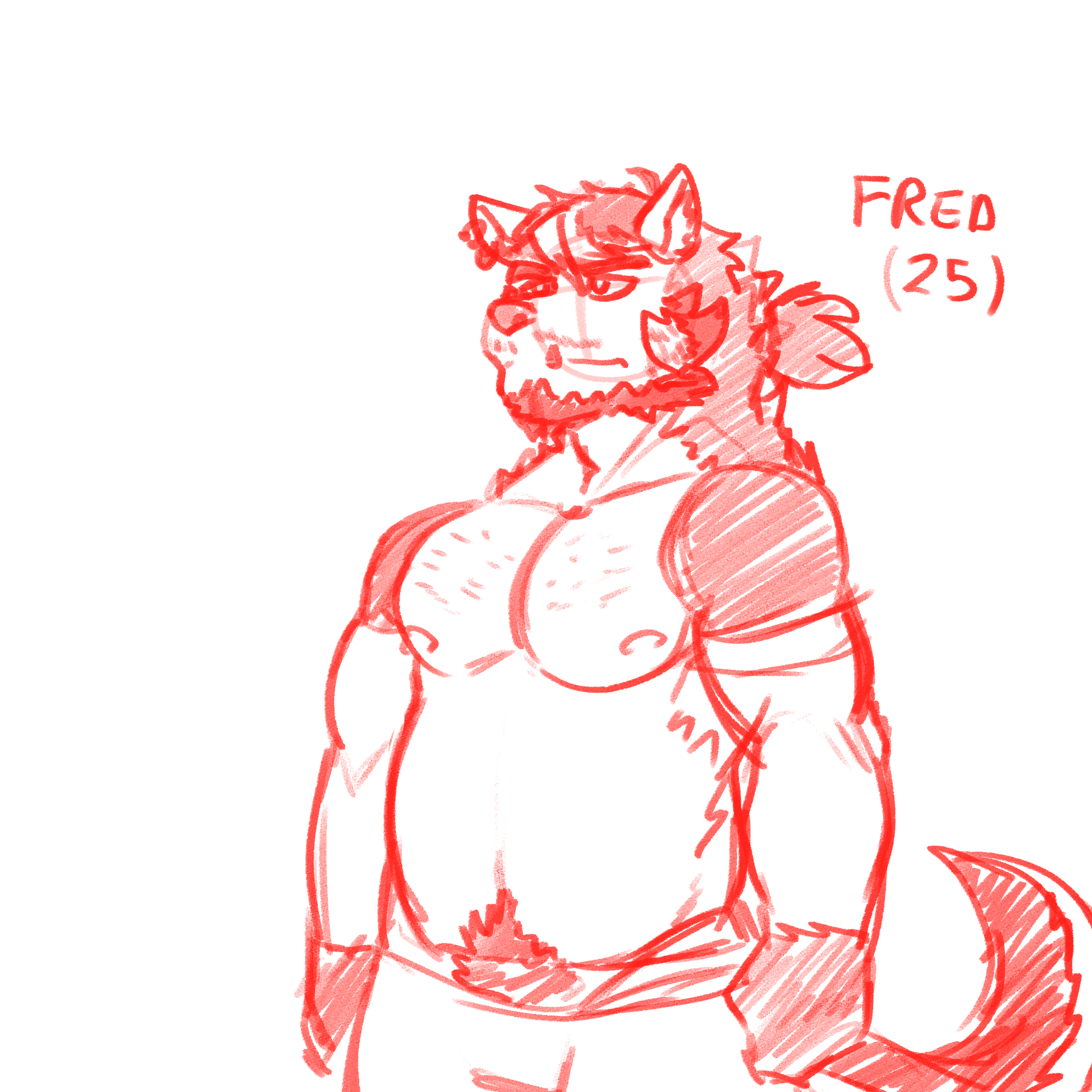 Heeeeyyyss Zordy here!!!! hope you're having a good day! Im here to tell you guys about our current situation! And to show you guys a little picture about Fred when he was 25 years old 🥲 Sooo....
First of all, thanks to each one of you for being here and supporting our project , reminder that I'll always be grateful for your help,comments, support and kind words!
-So far, we've welcomed 6 new people to our project, once we have a more steady workflow and alongside the release of HZE: CH2 PT1 ill be sure to make a post about it!
-ch2 pt1 and pt 2 is already done writing and editing-wise, with ch2 already in game being animated!
-Young Chad, young Fred, and Terry's sprites are already finished! now i have to go back to Mr.Lorenzo and Toto's sprites, since the files are all messed up 😭😭😭
-We are working on a lot of new backgrounds and finishing some of the old ones we had.
-We are also working on a fully spanish traduction!
-Theres one brand new "tension" song, and a new remix of the "morning theme" for this new chapter!
-I also have plans on making a soundtrack section inside the vn, where you can listen to the full soundtrack of Home Zomewhere Else!
- Fred was the winner in the poll of the next Story Zomewhere else ! so do expect a short story featuring our loved Frederick soon 🥰🥰
>>>If you'd like to read Story Zomewhere Else: "The play" and know a bit more about Kathy, Thony and 😒😒😒Dusan😒😒😒, you can read it by supporting our project on patreon for tiers $5 and above!
- I went through an interview of Home Zomewhere Else , by Nero valzer on youtube! Here I share a few details about some characters and the story of HZE, as well as some development comments heheheh click here to go an check it out >>>>
As for now, our estimated release date would be as follows:
-Home Zomewhere Else Chapter 2 : part 1 Patreon release on April 19th-21th
-Home Zomewhere Else Chapter 2 : part 1 Public release on May 19th-21th
-Home Zomewhere Else Chapter 2 : part 2 Patreon release on May 19th-21th
-Home Zomewhere Else Chapter 2 : part 2 Public release on June 19th-21th
and so on following the same format we had before! but do know that the updates are going to shortened in half, except from ch2 pt1 since it was already written before the end of chapter 1
And that would be pretty much it! Thank you so much for your patience, do know that its heck a loooooot of work, but its truly a labour of love, so we hope to live up to your expectations!!!!
Stay tunned for more info soon! see ya later and be safe everyone!! - Zordy 🥳🥳
Comments
Log in with itch.io to leave a comment.
Can't wait to hopefully get into routine monthly updates again!

I still see a handsome boi